Aims and scope
Advances in Simulation provides a forum to share scholarly practice to advance the use of simulation in the context of health and social care.
Advances in Simulation is the official journal of the Society in Europe for Simulation Applied to Medicine (SESAM).
SESAM was founded in 1994 in Copenhagen and aims to encourage and support the use of simulation in health care and medicine for the purpose of training and research. Key roles of SESAM are to develop and support the application of simulation in education, research, and quality management by facilitating collaborations and the exchange of technology and knowledge throughout Europe.
Latest blogs
Acute paediatric trauma stabilisation
The
provision of high quality care and training towards this goal, is a central theme of simulation-based education. MacKinnon et al explore the concept of quality in the context of the stabilisation of traumatically injured children. They propose that the ability to assure and improve both simulation training and care provision is impeded without an understanding of quality in this context, and the ability to describe the quality. The challenges of quality measurement are described from a system engineering and a human factors perspective. Read more...
Simulcast

Simulcast will be covering SESAM 2019 in collaboration with Advances in Simulation.

Victoria Brazil and Gabe Reedy will profile speakers, topics, and research highlights from the conference in a daily wrap podcast.

Subscribe via iTunes, use the listing below or download from the website - simulationpodcast.com

Latest podcasts
Editor profile
Prof Debra Nestel, Editor-in-Chief
Professor Debra Nestel is Professor of Simulation Education in Health Care at Monash University, and Professor of Surgical Education, University of Melbourne, Australia For over 25 years she has used simulation as an educational method in the context of health care. Professor Nestel has a particular interest in human-based simulations and is experienced in research and development of several simulation modalities.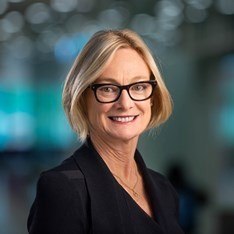 Research challenges in prehospital care
Maurin Söderholm et al highlight an area that is so important for healthcare and that still receives relatively little attention in the simulation world in terms of research: The pre-hospital area. The authors describe the challenges, review what kind of research is available and where the research gaps are, and discuss how to improve the situation. These include the researcher getting into the context and to understand it as well as possible, to use existing and to develop new technology and approaches to do research on patient safety, organizational development, and quality improvement. Finally, they sketch how a laboratory for pre-hospital, simulation-related research might look and what kind of people, you want to hire. Read more...

Follow
Annual Journal Metrics
Speed
44 days to first decision for reviewed manuscripts only
44 days to first decision for all manuscripts
115 days from submission to acceptance
27 days from acceptance to publication


Usage
104,399 downloads
1,025 Altmetric mentions